Here for What Matters:

 Information, Technology, and You.
Cloud Services By NGEN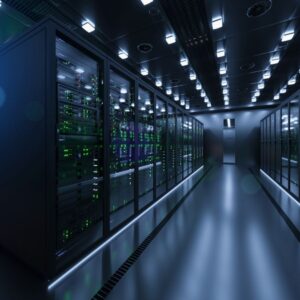 Introduction to cloud-based services
With Cloud-based services, your business can grow and evolve without having to worry about hardware upgrades or physical space. Cloud services are gaining momentum. Their benefits of increased flexibility and scalability make them ideal for businesses. You will also save on IT costs because software is hosted remotely, making it easier to take advantage of these benefits! 
Why use cloud-based services?
Cloud-based services enable companies, organizations, and other groups to access resources like email accounts and file sharing over the Internet. In addition, the cloud provides many benefits such as minimal upfront capital expenditure (CAPEX), fast implementation time, disaster recovery capabilities, and pay as you go.
What are the types of Cloud-based services?
Cloud Software as a Service (SaaS): SaaS is the most common type of cloud-based service available. It allows a business to use software without investing in it.
Cloud Platform as a Service (PaaS): PaaS allows you to run applications on the cloud. You do not need to know how to develop or maintain them, you just use them.
Cloud Infrastructure as a Service (IaaS): IaaS allows you to have the server, storage, and other IT resources that you need. You can create your virtual servers or use existing ones.
Cloud Storage as a Service (STaaS): STaaS offers file storage, backup, and disaster recovery services.
Cloud Security as a Service (SECaaS): SECaaS offers credit card fraud detection and website security services.
Cloud Management as a service (MaaS): MaaS offers hosted Exchange, SharePoint, and other email services.
Due to there being many cloud-based services, cloud computing has recently been used as an umbrella term for all cloud-based services regardless of their category. 
How do NGEN Cloud-Based Services Work? 
NGENs Cloud-based services work in an automated way which requires minimal interaction with the end-user. NGEN develops and maintains hardware and software for Cloud-based services, allowing users to only pay for the resources that are used. Users also have complete administrative control over the cloud-based services provided by NGEN.
These services are accessible no matter the users' locations through designated cloud portals. Administrators can restrict cloud resources to specific users or grant resources to everyone. In addition, cloud administrators can restrict or grant resources by country or region. 
What are the benefits of using cloud-based services?
Some of the benefits of using Cloud-based services from NGEN are:
Users don't need to worry about hardware and software maintenance.

Users can access Cloud resources any time they want.

Users can access Cloud resources from anywhere if the Cloud portal is connected to the Cloud network.

Cloud-based services also provide users with scalability, pay-as-you-go options that enable users to pay only for the resources they use.

Users can choose cloud services based on their region, price.
NGEN IT Cloud Storage Services
NGEN offers IT Cloud Services designed to help businesses transition from on-premise servers to the cloud while providing cloud computing and storage solutions specific to both business and individual needs.
NGEN's Virtual Server Hosting solution allows customers access to cloud services that reduce the overall costs of purchasing and maintaining storage hardware, essentially lowering IT planning costs and capital equipment expenditures. In addition, cloud storage solutions from NGEN make storing data easier, faster, and more affordable.
Our Customers' Mission is Our Priority
Your success is our priority. As your trusted partner, we are always here for you to ensure your IT operations run securely, smoothly, effectively, and efficiently so you can focus on what matters most to your organization.

Here for What Matters:
Information, Technology, and You.
Maryland
10003 Derekwood Lane,
Suite 201
Lanham, MD 20706
Ohio
7367 Austin Powder Dr.
Glenwillow, OH 44139
Email
info@ngen.com
Phone
1-888-391-2287

Here for What Matters:
Information, Technology, and You.
Maryland
10003 Derekwood Lane, Suite 201
Lanham, MD 20706
Ohio
7367 Austin Powder Dr.
Glenwilliow, OH 44139
Email
info@ngen.com
Phone
1-888-391-2287
Services
COMMERCIAL
GOVERNMENT