We provide customized, affordable solutions to meet your IT needs.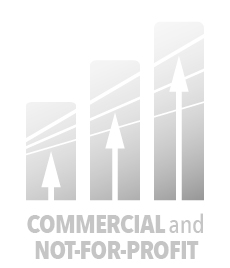 Managed Service Provider
As managed service provider (MSP), we remotely and proactively manage our customer's IT infrastructure and/or end-user systems under a subscription model (see our Managed IT Service Plans). We offer our own native services in conjunction with our top-tiered partners on an as needed basis to assure our clients are receiving the customized services that fit their business model. 
As businesses scale up, it is critical to monitor servers, networking equipment, workstations, and other IT-related devices to ensure the continuity, efficiency, and security of operations. Continuous monitoring solutions provide automated alerts and reporting, increasing visibility over your infrastructure and reducing the need for resources and manual functions.
Remote Help Desk and Onsite Service
A dedicated help desk, whether external or internal to an organization, saves a company time and money. While an internal IT team may be sufficient for some organizations, supplemental support may sometimes be required to ensure continuous operations.
A Chief Information Officer (CIO) is one of the most important roles in business; however, not all companies have the resources to fill this role on-site. Virtual CIOs (vCIO) can fill this gap for your organization by providing strategic budget planning, roadmaps and timelines for your IT assets, interfacing with IT vendors on your behalf, and facilitating the transformation of your IT infrastructure for future success.
For any business in today's digital age, nothing is more important than your information, and protecting that information should be a top priority. Essential levels of cybersecurity tools such as an enterprise-grade firewall for your network and effective antivirus solutions are some of the essential cybersecurity practices you can use to help keep your information safe and secure.
Is your organization performing essential cybersecurity functions?Contact us for a Free Network Assessment, click here.
Local Backup and Offsite Replication
Whether malicious or accidental, data-loss events may occur. A proper backup solution and redundancy can help prevent data from being lost permanently. The implementation of local backup and offsite replication significantly reduces the likelihood that your data is lost permanently. Maintaining an effective backup solution can also enable disaster recovery if necessary.
To learn more about Disaster Recovery, click here.
With the increase of mobile devices in the workplace, it is equally important to manage and maintain your wireless assets. Regular testing of your wireless speeds, signals, and security will help ensure continuous operations.
Is your wireless infrastructure performing at its best? Contact us for a Free Network Assessment, click here.
Managed Security Service Provider
As a managed security service provider (MSSP), we provide organizations with a cybersecurity architecture aligned with the NIST cybersecurity framework, effectively defending against cyber threats by implementing solutions that identify, protect, detect, respond, and recover through our Advanced Cybersecurity Services.
Identity and Access Management
Growing businesses may find it increasingly difficult to manage who is singing into what, with what, from where. Additionally, employees' devices brought into your environment can pose security risks if they do not meet established security criteria and policies. Identity and Access Management (IAM) tools enable a single sign-on experience and perform security checks on employees' devices to maintain compliance and ensure network safety.
Multi-Factor Authentication
Currently, one of the best methods for preventing unauthorized account activity is multi-factor authentication (MFA), also known as two-factor authentication. This requires someone trying to gain access to your account to not only have your password, but also your cellphone. For businesses, there are tools that can be deployed across your entire organization that integrate with nearly all applications to add this extra layer of protection.
As more people work remotely, more vulnerability for corporate data handling exist. Data Loss Prevention (DLP) can assist organizations with maintaining visibility and control over how their data is being shared. DLP restricts how files are moved from one location to another when the user is accessing information remotely. DLP keeps records of users who initiate the restricted action and reports behavior trends for users who repeatedly attempt those actions.
Cloud Access Security Broker
A Cloud Access Security Broker (CASB) sits between you and your on-premise IT infrastructure and the cloud application's infrastructure, brokering the connection between the two. A CASB verifies that the connection's security meets the requirements of your own organization's IT security policies to help identify high-risk applications or even users. CASBs are best used as an integration tool with other advanced cybersecurity tools.
Threat Intelligence and Log Collection
Prevention and remediation used to be the only way to combat malicious threats, but now organizations can use threat intelligence and log collection to see their own network traffic and security alerts in real-time. Threat intelligence and log collection is performed by security information and event management (SIEM) tools that collect, store, and analyze security data from multiple systems in one platform. This data can be used to help identify security gaps before a breach occurs as well as enable more effective remediation of problems and accurately pinpoint how a breach occurred.
Endpoint Detection and Response
Antivirus tools may not be enough to protect the devices your employees directly access every day. Endpoint detection and response (EDR) goes beyond traditional antivirus tools by providing continuous monitoring on the employee's workstation. EDR uses machine learning and artificial intelligence to analyze collected data to detect and respond to potential outside threats and help prevent a catastrophe before it occurs.
Other Support Services
We offer a wide range of other support services to meet your information technology needs while maximizing efficiencies, improving cost savings and keeping your networks and infrastructure secure. 
Many businesses achieve significant cost savings with hosted network services. Software and even an entire IT environment or infrastructure can be hosted virtually. Virtual private networks (VPN), which create a secure connection for individuals to work remotely, and virtual desktop infrastructures (VDI), which create a uniform desktop experience for all users can be hosted virtually.
Voice Over Internet Protocol
Traditional phone systems can be inconvenient during office moves and do not provide many of the required functions businesses need today. Because internet speeds are fast enough to support voice communications through the network you already have, Voice over Internet Protocol (VoIP) provides many advantages for businesses looking to modernize their IT, save money, improve mobility, and add essential business operating functions.
If you are thinking about disaster recovery, you probably already maintain and manage an effective backup solution.
In the event of an organization-wide catastrophe, disaster recovery allows your business to bounce back to a certain recovery point within a predetermined timeframe. Disaster recovery can be costly, but it is more costly to lose everything and restart from scratch.
Click here to learn more about Local Backup and Offsite Replication.
Periodically, businesses should have a third-party vendor perform a network audit to ensure that their business is currently aligned with industry best practices. A network audit will reveal more about your environment through quantitatively measured reporting. Network audits should be performed by an entity that is not the same as your current IT provider, whether internal or external.
Security and Compliance Audit
Businesses in the healthcare, finance, or other compliance-driven markets should seriously consider a security and compliance audit and perform these audits frequently since infrequent security and compliance audits can increase the risk of non-compliance. Audits can also provide insight into the implementation of new IT policies that can assist in maintaining compliance over time.
Contact us to find out how to get your Security and Compliance Audit.
Phishing Testing and Training
The best way to prevent phishing is to implement an effective training program that teaches users how to prevent phishing attacks. Regularly test your employees to ensure the maximum effectiveness of your phishing training and adjust your efforts as needed.
Our Customers' Mission is Our Priority
Your success is our priority. As your trusted partner, we are always here for you to ensure your IT operations run securely, smoothly, effectively, and efficiently so you can focus on what matters most to your organization.


Email
info@ngen.com
Phone
1-888-391-2287
©2022 NGEN ALL RIGHTS RESERVED